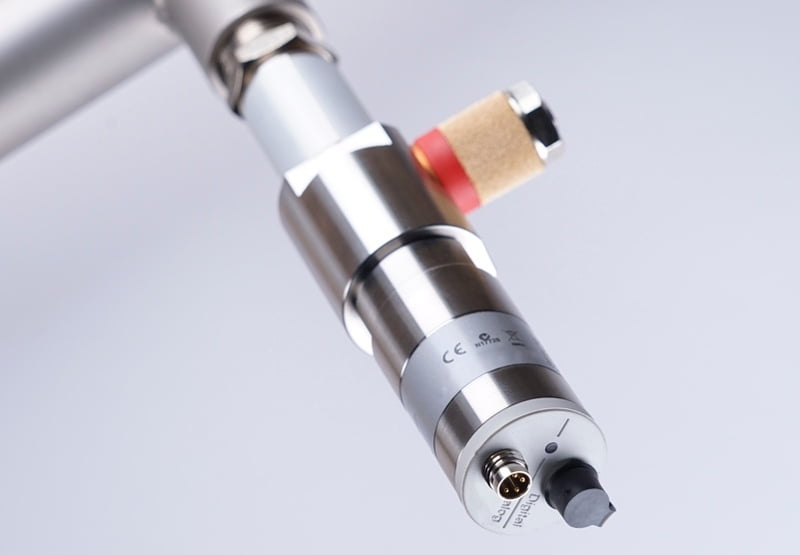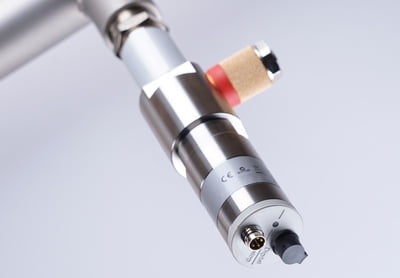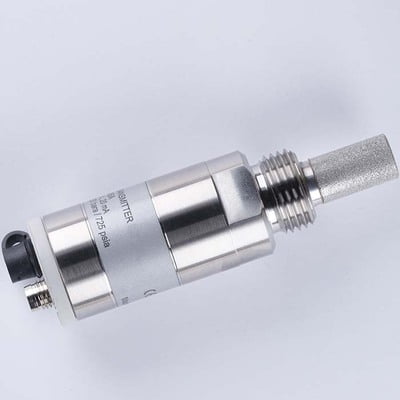 VP Dew Point Sensor start kit
Encountering humidity in your pipes is acceptable to a certain level, but you don't want to exceed the acceptable limits. In order to stay in control of your humidity by managing your temperature and pressure levels, you need dew point transmitters.
The VP Dew Point Sensor is the smart dew point transmitter with a large measurement range of -70..+60 ⁰C; so you can measure downstream a refrigerant type dryer as well as a desiccant-type dryer. The sensor has an alarm LED. The sensor itself is robust and smart with its autocalibration functionality. With the outputs both 4..20 mA and RS485 (Modbus RTU), you can connect the sensor to VPVision, VPCompass or any other management system. With the VP Dew Point Sensor start kit, you have all you need to start measuring right-a-way!
Features/ Benefits
Built-in alarm function and LED
Sensor highly resistant to condensation and particulate contamination
RS485 (Modbus RTU) and 4..20 mA output
Auto-calibration
Sample block with bleed valve
Applications
Monitoring of refrigerant and desiccant-type air dryers
Sizing of dryers
Permanent measurement
Guarding of critical process e.g. in semiconductor and automotive industry
Your order will include:
VP Dew Point Sensor
Sampling block
Cable 10m / 32.8ft
Quick connector
1/4″ Male connector
Leak screw with sound muffler
Calibration certificate
SPECIFICATIONS
| | |
| --- | --- |
| Dew point range | -70 .. +60° C | -94 .. 140° F dew point |
| Temperature | -40 .. +60° C | -40 .. 140° F |
| Humidity | 0 .. 100% RH |
| Pressure | 0..50 bara | 725 psia |
| Output | 4 .. 20 mA and RS485 (Modbus RTU) |
| Sensor | This film polymer |
| IP | IP66 | NEMA 4 |