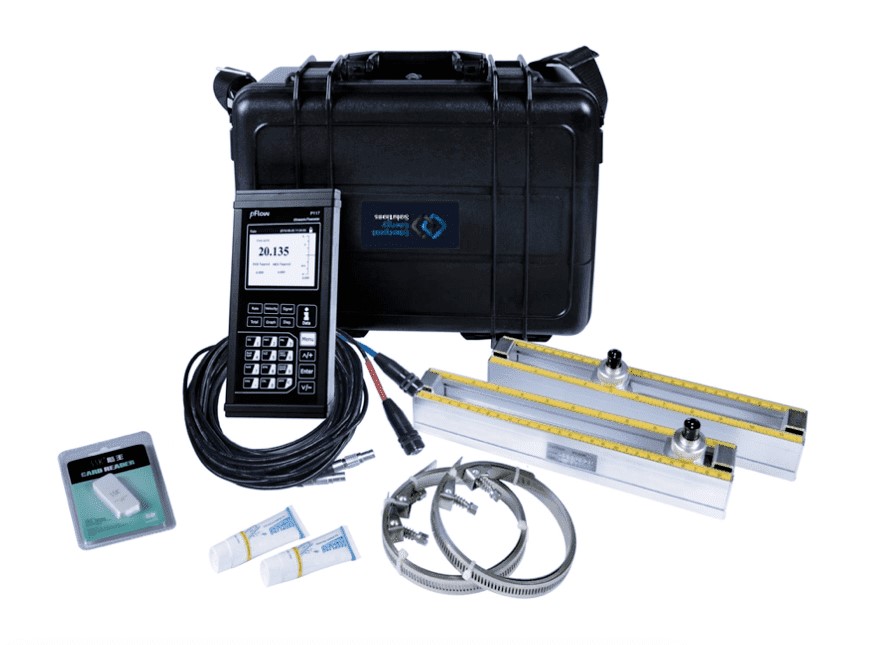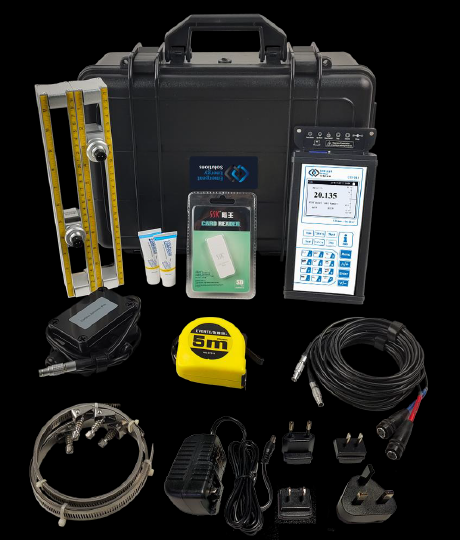 EES-501 Portable Ultrasonic Water Meter (Handheld)
Non-returnable
EES-501 Portal Ultrasonic Flow Meter. Used for temporary flow measurements and permanent meter calibration services.
This hand held meter is designed to be used as a temporary water flow measurement device. It provides a quick and simple deployment process. The end user will have to provide pipe material and diameter and the meter will provide the sensor installation spacing. Once both transducers are installed onto the pipe, the handheld display will provide signal strength and quality to validate the installation.The flow transducers are designed for easy connection to the pipe through either a hose clamp, zip-tie or velcro strap.
Our customers also use this meter to validate and commission a permanent meter installation or for the calibration of a permanently installed flow meter. This meter can be installed in parallel to an existing meter to verify flow data.
Portable Ultrasonic Flowmeter with P type Transducers with racks and 16ft cable,
Installation: Magnetic type
Outer Shell: Aluminum alloy
Temperature: -40°F ~ +176°F(-40°C ~ +80°C)
P type of cable ,Standard 16ft (5m)
Flow range: 0.03 to ±20ft/s (0.01 to ±6m/s)
Accuracy: ±1% of measured value
4~20mA, maximum 750Ω, MODBUS RS485
Power supply: internal lithium battery
8G SD card high memory data logging
3.5′′ 320*240 TFT LCD screen
Pipe size: 1′′~48′′ (25mm ~ 1200mm)
Transducer: IP68, P magnet portable transducer, 5m

cable