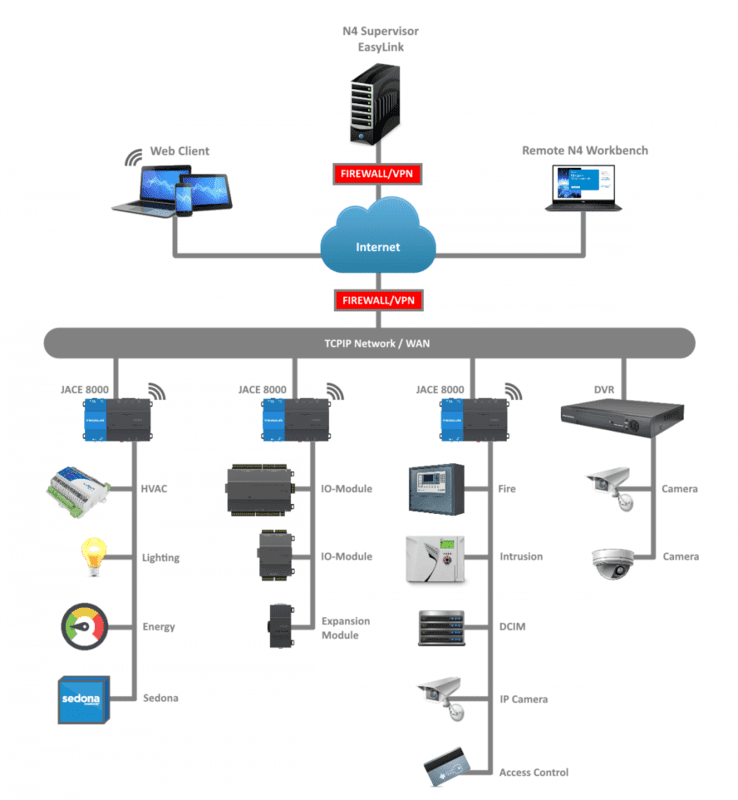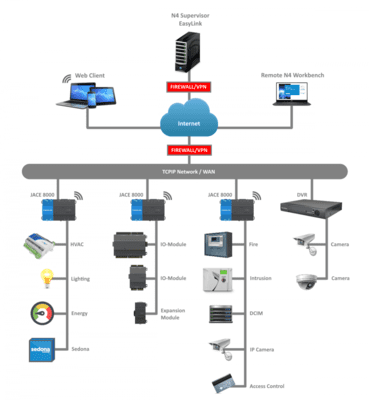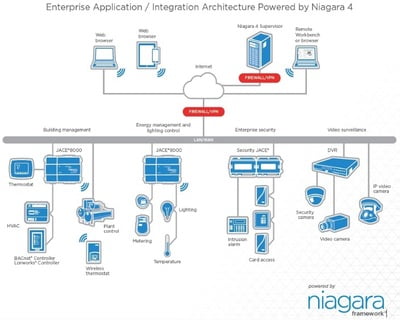 Niagara Supervisor
Non-returnable
Niagara Supervisor - PC or Linux based central supervisor used for the integration of a wide array of field installed JACE8000 or other Open Protocol devices that communicate through Internet Protocol. Emergent Metering can provide pre-configured site based integration through Niagara Supervisor.
The server based front end can be configured to provide integration at the enterprise level of field metering equipment to provide the following value:
1) Alarm management and notifications
2) Centralized historian
3) Tenant billing for metered tenant energy data
4) Central integrator of various brands of building automation data, capturing both live and historical data
Pricing on this product is dependent upon customer's specific integration needs.
Please contact us to finalize scope of software integration needs and final pricing.