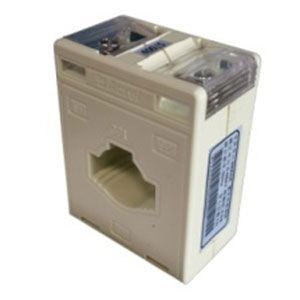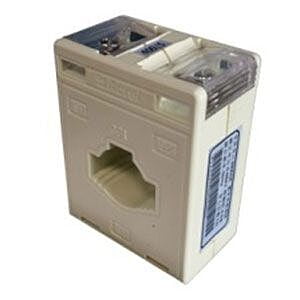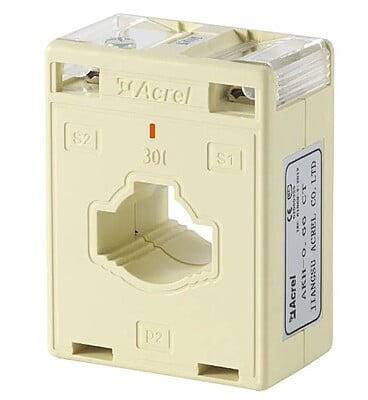 EES-15 Amp (0-5 Amp) CT
AC Current 15 Amp AC Current Transformer (CT) is mounted around a current carrying wire to measure AC Amperage. This CT provides 0-5 Amp output proportional to the measured current and is used with the PAN-14 or PAN-42 sensors. The result is accurate current measurement for many types of equipment, including variable frequency drives and switched power sources. These CTs should be ordered in sets of 3 for measurement of a 3 phase circuit.
This CT's intended use is for the metering of low amperage circuits that draws between 0 - 15 Amps. This CT can also be used to re-meter an existing 0-5 Amp output from an existing Switchgear CT that may already be installed. This allows the user to reduce the cost of implementation to meter an existing high amperage system that may already have existing Current Transformers.
Measurement: alternating current (AC)
Accuracy: Class 0.2/Class 0.5/Class 1.0
Primary current input: 15~600A AC
Application: on busbar or cable
Rated voltage: 660V AC
Rated frequency: 50~60Hz
Installation: fixed by sheet metal/fixed by clutch cover/35mm DIN rail
Loop count of cable: 1~5 loops
Standard & Certificate: IEC/EN61869-1, IEC/EN61869-2, CE;